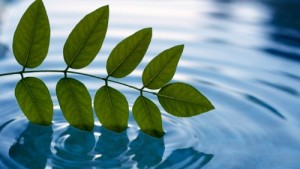 Many years ago I found myself at a difficult crossroads in my life.  My marriage was falling apart and I had to make a decision.  Should I stay or go?  I agonized over this decision – it was making me crazy and sleepless.  My Shamanic Mentor told me to practice non-doing and to stay with my love. "What!  Do nothing? And what love?  That was gone a long time ago."  But I sat in the stillness; the non-doing, turning it over to Spirit and the Divine to solve.  I simply asked everyday that the very highest and best good come about and believed from divine love all things would flow.  Sure enough – gently and gracefully the question was answered and I did not need to do a thing.  The Universe created the solution and I flowed with it to a happy ending.
This was my first experience with what I consider one of the most wonderful and sweet Shamanic practices:  The practice of Non- Doing.  
The practice of non-doing means to immerse yourself in the flow of the universe, recognizing and working with opportunities that are presented to us rather then struggling for everything and everyone to fit into our plans.  Non-doing means to live in the light of love, creativity and possibility; not pushing or battling life.  It means to allow things to unfold as we surrender to the intelligence of the universe, trusting in its goodness and abundance.
This does not mean that we drop out of life.  We still need to take care of certain needs in order to survive and be comfortable.  Non-doing means is that we don't become possessed by obligations or obsessions and live in a state of constant doing.  Even in the midst of daily living we can distinguish between what needs to be done and what we can let go.  By being more fully present and focused in what brings us joy in our lives and practicing non-doing in other things you will find joy flowing to you.
When we practice "Non-Doing" we let go the control we have over life allowing the Universe to co-create with us.  We release ourselves from the cultural belief that we have to work hard to get what we want or that life has to be hard. We let go of the sense of "urgency"; become more fully present in our work, rest and play time.  We consciously participate more in the joy of everyday living, sending our prayers and dreams to Spirit and open ourselves up to receiving.
By letting go to Spirit, trusting that all will be taken care of we become empowered as the Luminous Warrior and stand firmly in the truth and light of whom we authentically are.  So next time you feel yourself pushing against the stream – let go, surrender to the flow and trust.