Are you dreaming and visioning of being in that one Soulful Relationship, a relationship that is safe, fulfilling, passionate, supportive, encouraging and inspirational.  A partner that you can walk next to on your life's journey, share your life with, your joy's and sorrows, your passions and your pain.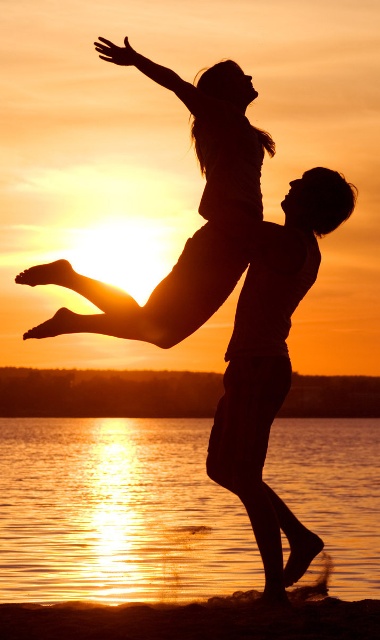 It is possible to have this kind of relationship and it is the only kind of relationship you should have and deserve. I know because I have it!  After being in a toxic relationship for 27 years, another one for 2 years and several other false starts I found my soul mate and twin flame.
Once I discovered this, I looked back at the steps I took and saw exactly what I did to bring myself into a place where I was ready to receive and and see my soul mate.  I saw what worked and didn't work.
A soulful, passionate and loving relationship is possible and while it may seem like it is unattainable and bringing this type of relationship to you doesn't have to be a struggle anymore.  In fact, with A Soul Way to Your Soulmate, finding that one partner meant for you can be a joyful experience.
If you are reading this right now then it probably means you are ready to awaken within the YOU that is ready to receive LOVE – to call to you that divine love that you desire and deserve.  It means you are ready and willing to do the work that will clear away the blocks and karma, heal the wounds and trauma so that you can finally attract the one that is your best reflection – your soulmate and partner.
You sense it . You know it.  Deep within you know that you deserve a passionate and magical love
In this 8 package session, through our private one on one sessions,  alchemical processes, integrative at home exercises and guided meditations you will step onto to a beautiful healing journey that will: 
  Bring you into a soulful and divine relationship with yourself.
  Awaken and Deepen your Feminine Essence
  Release energetic blocks, karmas,  patterns that have kept you from attracting your soulmate.
  Cut Toxic Cords from past relationships and Lovers that can keep you stuck.
  Heal deep feminine wounds from that are held in your most powerful energetic center – the womb.
  Heal old wounds and traumas replacing them with new seeds of love and passion.
  Connect to your Soulmate in spirit creating a powerful energetic attraction.
· Learn and practice powerful tools and processes that you can use over and over again.
This powerful and transformative package includes –
8 One on One sessions by phone or in-person.
Integrative at Home exercises to do in between sessions.
Guided meditations specifically created to support, assist, and transform at the levels of mind, body, and soul.
Remote energetic support and clearing in-between sessions.
One-Time Pay

$850

(Savings $50)

 


2 consecutive monthly pay

$450/month

($900 total)